Nationality
American
Technique
Traditional Pavement Artist
Michelle Clinton is a Visual Arts teacher at Manatee School for the Arts. After visiting the Sarasota area in 2001, she fell in love with the arts scene in Sarasota. Soon after, she made the move from Nebraska to Sarasota. She has worked in many facets of the arts. With her degree in apparel design and art, she designed theater costumes for the Sarasota Opera, and many opera houses across the country. She has also owned and designed apparel for her company, 303C, which was sold internationally. She has worked as a mural artist in many houses and businesses around the Sarasota area. She now enjoys passing her knowledge of the arts to her students while continuing to expand her personal artistic passion.
After attending chalk festivals for years with her son and daughter, Michelle decided to try a new medium and participate. Three years ago she invited her daughter, Ava, and fellow artist and co-worker, Melissa Aldan, along for the journey. Since then they have exhibited chalk art at 5 festivals. They have created chalk works at the Anna Maria Chalk Festival, Lakeland Chalk Festival, Lake Worth Chalk Festival, and the Sarasota Chalk Festival. They have also done chalk pieces at Bradenton Art Slam with their students. Exhibiting solo, or as a trio, Michelle, Ava and Melissa have really enjoyed getting involved in the chalking community.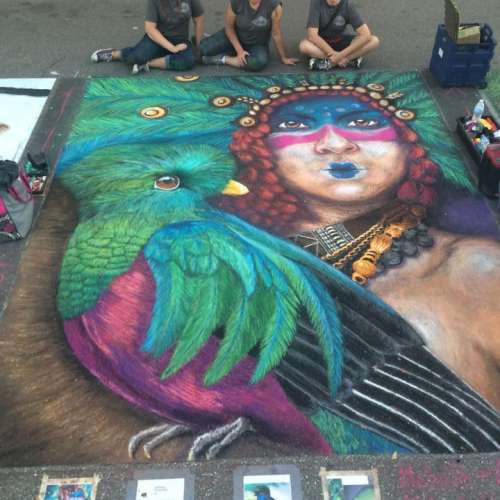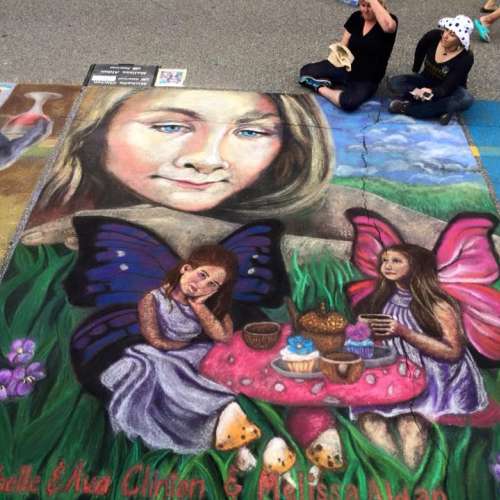 Be An Artist
Submit an application to participate as an artist in this years chalk Festival!
Submit Application
Our Artists
Peruse all of our talented artists and learn more about them.
View Artists