3D Illusion Museum
A exciting interactive art experience where you become a part of the artwork by stepping into the illusion to take photos.
EXTENDED TILL JUNE 8th!

Over 45 illusions, hand-painted, by the Chalk Festival artists.
Tickets
Get tickets in advance.
See
Hundreds of pavement artists turning the road surface into a museum-in-motion.
Be a Spectator
Make
Create amazing artwork using the pavement as your canvas.
Be an Artist
Support
Help create the 'Wow' moments that everybody loves.
Be a Sponsor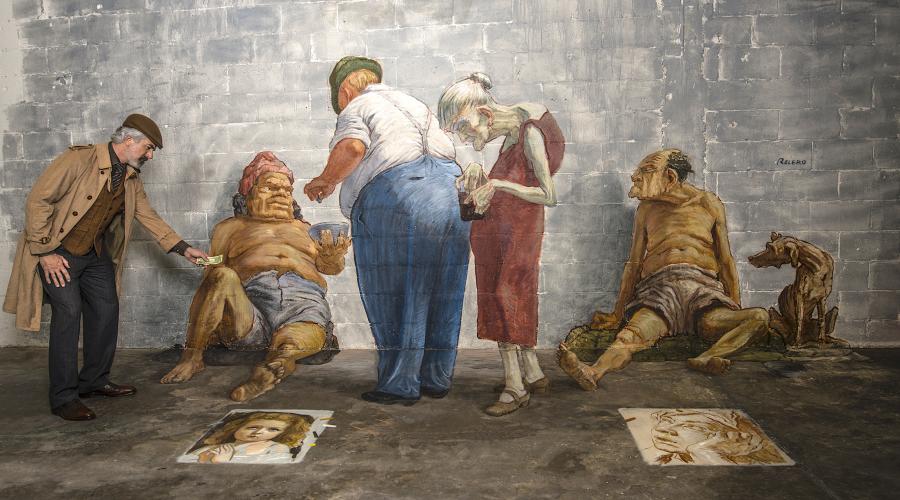 Mar 6th - May 31st
3D Illusion Museum
A mind-blowing experience for the whole family!
More Details
Date Night at the Museum!
Only couples (great date night, even for a first date!)
More Details
Our Sponsors
Peruse all of our generous sponsors and learn more about them.
Meet Us
We are a community of doers, thinkers, and most importantly, creatives giving tribute to the marvels of the natural world and the human imagination.
Media
The Photos we LOVE, the Videos we LOVE, the People we LOVE - all spreading the LOVE.
View Media
Who We Are
A group of dedicated and passionate cultural art enthusiasts giving time to spread WONDER and LOVE.
Learn More
Sign up
Wanna Join the team?
Fill out an application and we'll be in touch!
Our Artists
Peruse all of our talented and generous artists and learn more how WONDERFUL they are.