Volunteers Needed for the 3D Illusion Museum!
THE 3D Illusion Museum will be open 4 days a week from March 6 through May 31. We need volunteers to be at the entrance collecting and selling tickets, docents to walk around and discuss the artwork with visitors, sales people in the gift shop, and logistics to help with various duties for the museum operation.
Sign-up is easy, click HERE and you will be directed to Sign-Up-Genius where you can start by creating a volunteer account by entering your name, number and email account. Then you'll see the tabs for signups to volunteer for ENTRANCE/TICKETS, DOCENTS, LOGISTICS, or GIFT SHOP. Click on any tab at any time to pick the dates and times you want to volunteer for.
Creating an account is important so we can remind you of your volunteer dates and times as they approach. You can edit your positions, dates and times anytime.
What are you volunteering for? This volunteer opportunity is a pop-up museum experience and a fundraiser by the Avenida de Colores 501c3 cultural arts organization for the Chalk Festival. The museum will showcase over 30 highly interactive illusions created in collaboration with world-renowned international artists.
This world-class 3D Illusion Museum is being held indoors at the Ice House in downtown Sarasota, Florida USA.
Sign up to volunteer today, CLICK HERE.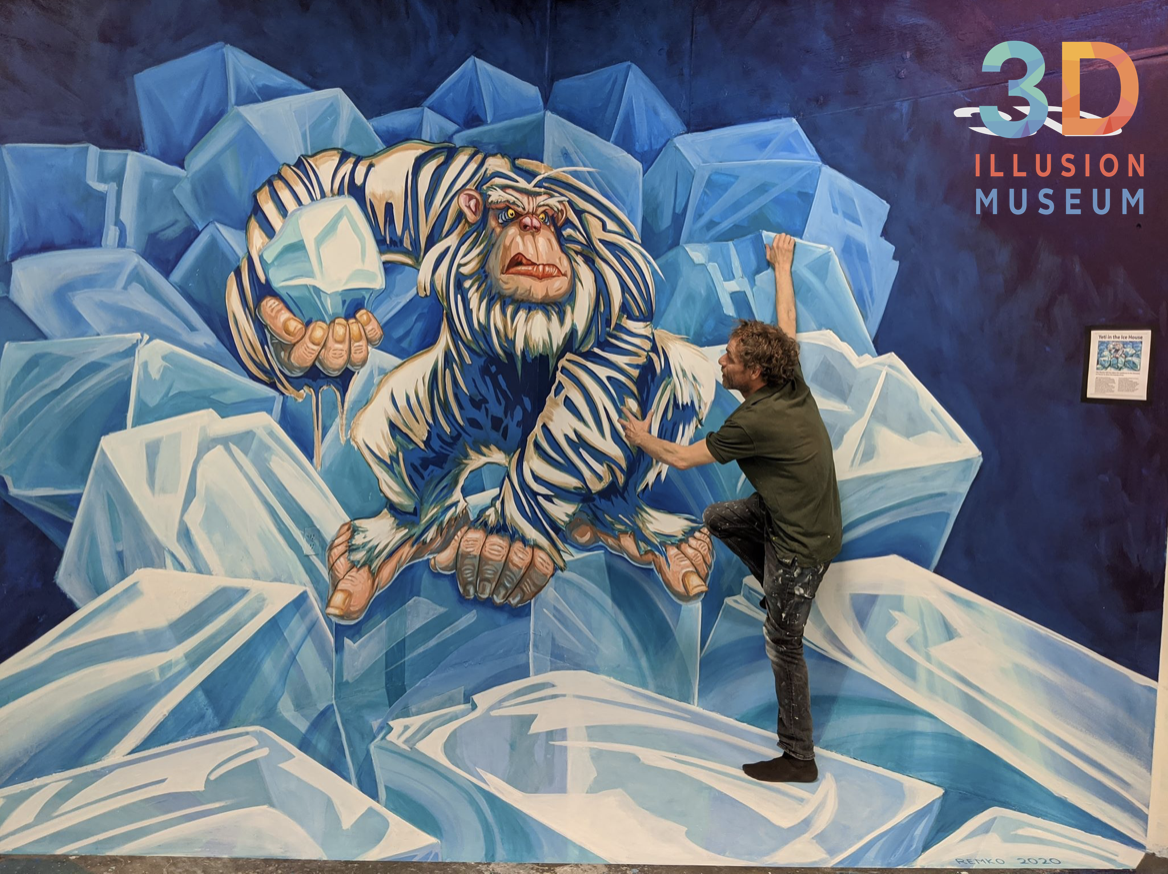 The festival is managed and run 100% by volunteers, even our founder, Denise Kowal, is a volunteer. "The heart of a volunteer is not measured in size, but by the depth of the commitment to make a difference in the lives of others." — DeAnn Holli