Each year the Chalk Festival works with roughly 40 volunteers who step forward to be chairmen and chairwomen. These volunteers, many that have been with the organization since 2007, work to insure the festival's success by taking on a large amount of responsibility for a specific aspect of the festival. They generally work all year round and as the festival nears they may work full time ensuring its success. We have a few openings for leaders, so if you love the cultural arts and have some management abilities or patience, time, passion and dedication, please reach out and see if there is a position you would enjoy. Contact participate@ChalkFestival.org for more information.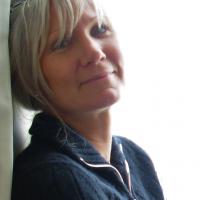 Denise Kowal
Chair, Founder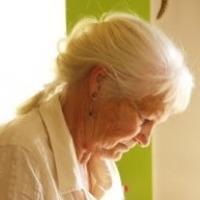 Carol Caryl
Captain, Staff Care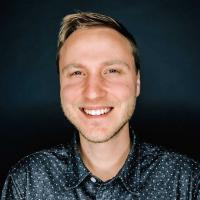 Kenyon Kowal
Chair, Website & Branding
Denise Kowal, a leader known for inspiring creative innovation founded the Chalk Festival in 2007 and remains after 15 years the Executive Director and Chief Curator. For the past 15 years she has dedicated over 1000 volunteer hours every year to ensure the festival's success by building upon cultural, social, and economical diversity and pedagogical structures. A staunch believer that we are all in this together her strength is in large-scale productions and working with world renown artists. She garners international exposure and audiences, over 2 million dollars a year of in-kind support and has kept the nonprofit 100% volunteer-run (including herself). She is primarily focused on the pavement arts and has created a chalk family. It is their collective love of the art form - artists, volunteers, donors and visitors - that together they made the Chalk Festival the most important pavement event in the world.
When not working on the festival, Denise is a resident, patron, stakeholder, and business owner in Sarasota County for the past 40 years. Winner of the 2015 SRQ Women in Business Leadership Circle, graduate of the Smart Code, Asset Based Community Development and the Gulf Coast Leadership Course. Master Valuer and expert in gemstones and jewelry, a jewelry designer, instructor to the professional trade on antique jewelry, opals, diamonds and hallmarking of precious metals, and an expert court witness. As a stakeholder in Historic Burns Square district she spearheaded over $2,000,000 worth of improvements, preserved property rights for 53 properties, conducted two city-wide charrettes for the area that resulted in a Burns Square Master Plan, and organized the Smart Code Workshop for city urban leaders.
She is a trained yoga instructor and sound healer. She has raced cars, climbed mountains and sailed oceans. She founded the Avenida de Colores cultural arts nonprofit and volunteers as director of the Sarasota Chalk Festival, Venice Chalk Festival, Going Vertical program, and Avenue of Art. Her father (not husband) is Dennis Kowal, a local sculptor.
Carole is a Founding Board Member with the Chalk Festival since incorporating as a 501c3 in 2010. She has been working on the Festival's success since 2009, taking on leadership roles. She is a multidisciplinary artist from Massachusetts, a mother of three girls and six grown grandchildren. She loves hiking and the outdoors.
Kenyon has volunteered with the Chalk Festival since 2007 and has been a major sponsor since 2011. Kenyon is a front-end developer, designer and musician living in St. Petersburg, Florida. He works remotely as a Front-End Developer for digital design agency Paper Tiger. He enjoys working on the Chalk Festival and other fun side-projects in his spare time.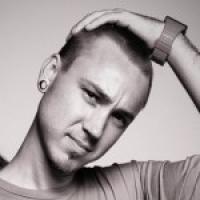 Austin Kowal
Chair, Screen Printing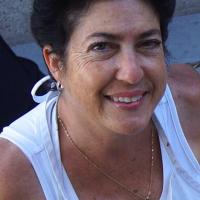 Lori Escalera
Technical Consultant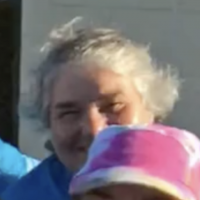 Carol Felton
Captain, Accountability Support
Austin has volunteered with the Chalk Festival since 2007, co-chaired the Going Vertical for 4 years, since 2011, and a major sponsor for 6 years, since 2009. He is the founder and owner of Clothesline, a creative and printing business in Sarasota. He sponsored the 2014 Student T-Shirt Contest and provided live screen printing of 12 student designs during the festival.
The "Go to person" for technical questions of art materials, color mixing and mediums. Lori is an authority on art materials and their use for over 40 years. Lori has been a street painter since 1994 and was the initial consultant and featured artist for the inaugural Sarasota "Avenida de Colores" Chalk Festival in 2007. She participated as an artist every year since. She has been a featured artist working on Kurt Wenner's 2012 "Circus Parade" group project as well as the world record projects--2014 Guinness World Record for the Extinct and Endangered Species as well as 2015 Eat Drink and Be Merry theme.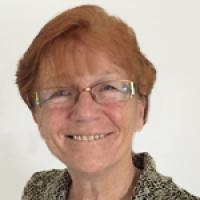 Christine Hanrahan
Captain, Social Media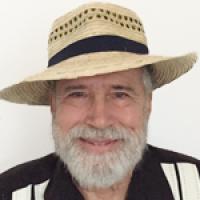 Manuel Lopez
Captain, Pavement Music Festival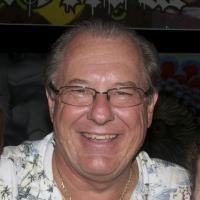 Christine (Chris) Hanrahan hails from Massachusetts but moved to Florida twenty-four years ago. Her passions are music, photography, videography, travelling, gardening and anything computer related. This is her fourth year volunteering for the Chalk Festival and finds the experience educational and rewarding. Starting out as a storyteller the first year she enjoyed meeting the artists and working with the volunteers. Currently, Chris contributes her social media expertise as well as her graphic/print talents to the festival.
Manny Lopez hails from Key West, Florida and is a fourth generation "Conch".  This is his fourth year with the Chalk Festival, serving as the Music Captain for three years.  He is a disabled veteran and a current realtor. He has been a resident of Sarasota County for 14 years.  He has an enormous passion for music and the arts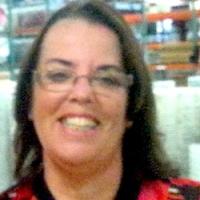 Suzanne Pardo
Captain of Captains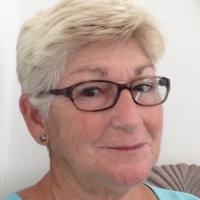 Sandra Vecchione
Captain, Beverage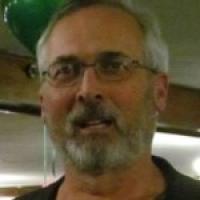 Doug Henry
Co-Captain, Accountability
Suzanne has been a volunteer for the Chalk Festival since 2012. From 2012-2016 she has been Captain of Special Events. Originally from Detroit, Michigan she has owned a home in Sarasota since 1979 and became a permanent resident in 2003. Suzanne is President/Owner of Final Tribute, Inc. She has volunteered for many organization in the community. The Chalk Festival has been the most rewarding. Being a part of an all volunteer organization and seeing how  hard the volunteers and artists work to make this such a success is truly amazing. Most of all watching the Artist create their beautiful Evanescent pieces.
I joined the the Chalk Festival in 2014. I have been Captain of Beverages since 2015.  
I am a retired teacher from New Jersey.  I vacationed in Venice for over 30 years before moving to Venice in 2012.  I am the proud mother of 2 children and has 6 wonderful grandchildren.
Sandy also volunteers at The Italian American Club of Venice and KVB (Keeping Venice Beautiful).  
Hope to see you all at the Chalk Festival.
Doug Henry is a Founding Board Member since the festival was founded in 2010. Retired from the Boston Teamsters, Doug now dedicates his volunteer time to the festival in various leadership roles.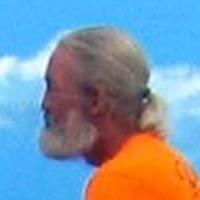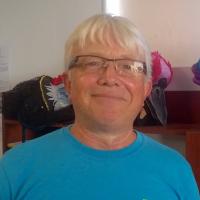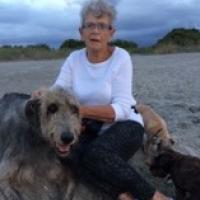 Joan Lucyk
Captain Artists Assistants/Runners
RIP Richard Carter. The festival early years were made possibly because of his tireless dedication.
Russ is originally from Grand Rapids, MI, but Noblesville, IN has been his home for over 35 years.  He has two children and three grandchildren.
He started coming to the Venice area in 1993 to visit friends, and purchased a condo here in 2010.  Russ now spends 6 - 7 months in sunny Florida.
Russ started volunteering with the Chalk Festival in 2013 and really enjoys it.
My husband George, our two children and I moved to Wisconsin from Canada in the early 60's.   We have been very involved with many volunteer activities. Youth and adult groups from Little League, Red Cross, Symphony Orchestra and Fairs often received our support.  We moved to Maui in the 90's, but after a few years we wanted to be back close to our family.  Our grandson played on the USA Hockey team and I traveled to Europe to watch them bring back the gold. We are now in Venice with our three dogs enjoying the beaches and strolling downtown Venice. Kenna my Irish Wolfhound puts smiles on many faces.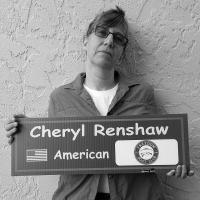 Cheryl Renshaw
Captain, Survey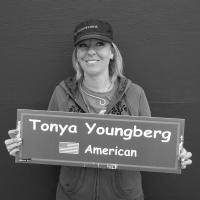 Tonya Youngberg
Captain, Artist Liaison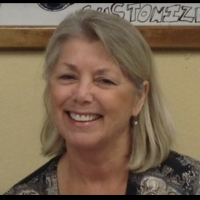 Cheryl Renshaw is a Landscape Design Professional and 3D Chalk Artist from Santa Clara, California.  Cheryl, together with her husband Wayne Renshaw apply their technical, design, and CAD skills to surveying, organizing and laying out the of the artist's work areas.  2017 will be Cheryl's seventh year at the Chalk Festival.
Originally from the Midwest, lives in Jacksonville FL and has been volunteering with the Chalk festival since 2013. Has helped with special events and is volunteering as Captain of  artist supplies this year. Enjoys all types of art expression produced by talented artists at these festivals.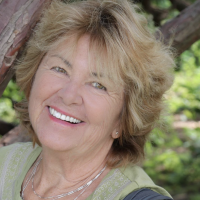 Lynn Holland
Chair, Archive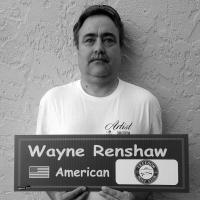 Wayne Renshaw
Captain, Survey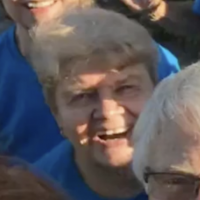 I live in Napoleon Michigan. 2017 is my first volunteering for the Chalk Festival.
Photography is my passion. I have had a camera in hand since I was a teenager and love capturing images and making time stand still. I have recently retired from the University of Michigan and I'm grateful and honored to have been asked to participate in this years festival.
Wayne Renshaw is an Architect and 3D Chalk Artist from Santa Clara, California.  Wayne, together with his wife Cheryl Renshaw apply their technical, design, and CAD skills to surveying, organizing and laying out the of the artist's work areas.  2017 will be Wayne's seventh year at the Chalk Festival.
Julie is originally from Hamilton, Ohio, but has lived in Venice, Florida for over 45 years. Julie has worked with the Chalk Festival since 2014. She has been a dedicated volunteer. In 2017 she became part of the Captain team. Being part of the team and working with the volunteers and talented artist's has been an amazing experience.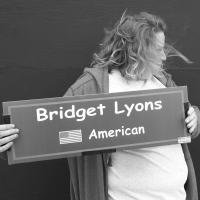 Bridget Lyons
Artist Fundraising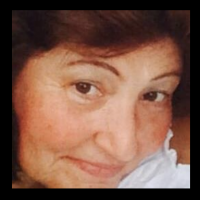 Alice Mazzolini
Young & Young at Heart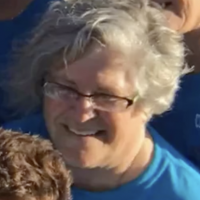 San Dee Phillips
Captain, Sustenance
Bridget "BK" Lyons is a Florida Artist who focuses on colors and contrast in her paintings. That love of color has become a staple in her choices for street painting, although, in the recent past, she has pushed her range and begun to explore black and white images.  Over the years, she has moved on from flat, bright images to develop her passion for colors and just how far she can push the limits.  Her style continues to evolve in street painting, by her mixed use of carefully selected reproductions and inspired original pieces.  Aside from street painting, BK also enjoys photography and painting in acrylics
Alice is originally from Massachusetts, but has been living in Sarasota for 45 years. Alice works with the Sarasota Public Schools. This is her first as a captain and we couldn't be happier, as she is a dedicated volunteer. Alice has volunteered with the festival for many years both in Sarasota and Venice. What I enjoy the most is meeting and working with all the talented artists from around the world.
I have lived in Venice for 4 years, after working 20 years in publishing in Indianapolis, IN, and owning a cheese shop in Steamboat Springs, CO. I currently own Apostrophe Editing Services
.I joined the chalk festival as captain for food preparation for the artists in 2016. This year I have worked very hard at getting 30 restaurants,to provide in-kind donations in food to help feed the artists.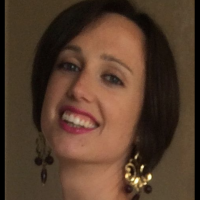 Emer Kelly
Captain, Marketing Design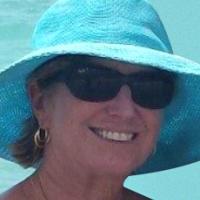 Luci hails from Connecticut and resides in Venice for seven months of the year. She is a retired Biology and Forensic Science Teacher. Currently she is a mentor at Venice High School, a volunteer at VPAC and a painter for the Venice Little Theater.  Lucy became a Chalk Festival volunteer in 2014 as a Story Teller and with Events. This is her first year as Social Artist Captain. Luci really enjoys meeting and working with the many talented artists/people from all walks of life.