Each year the Chalk Festival works with volunteer's who step forward to be leaders, affectionately called Captains. Our organization will have about 70 Captains for the 2017 Festival. These Captains work to insure the festival's success by taking on a large amount of responsibility for particular areas of the festival. They generally work all year round trying to improve their area of the festivities and as the festival nears they may work full time ensuring its success. We have a few openings for Captains so if you love the cultural arts and have some management abilities or patience, time, passion and dedication, please reach out and see if there is a position you would enjoy. Contact participate@ChalkFestival.org for more information.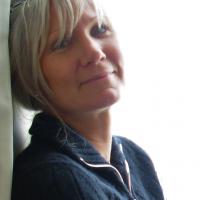 Denise Kowal
Chair, Founder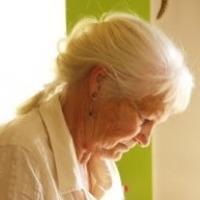 Carol Caryl
Captain, Staff Care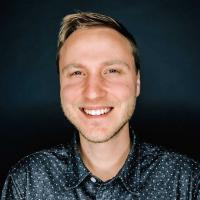 Kenyon Kowal
Chair, Website & Branding
Carole is a founding board member with the Chalk Festival since incorporating as a 501c3 in 2010. She has been working on the Festival's success since 2009. She travels with her husband Doug each year to dedicate weeks onsite during the Festival to ensure its success. She is an multidisciplinary artist from Massachusetts, a mother of three girls and six grown grandchildren. She loves hiking and the outdoors.
Kenyon has volunteered with the Chalk Festival since 2007 and a major sponsor for 4 years, since 2011. Kenyon Kowal is a front-end developer, designer and musician living in Portland, Oregon. He works remotely for Sarasota company atLarge.Inc as an Interactive Designer & Front-End Developer making things with Drupal and WordPress. He like to do fun side projects in his spare time like creating the branding for the Chalk Festival and designing the website.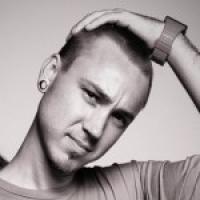 Austin Kowal
Chair, Screen Printing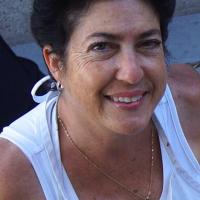 Lori Escalera
Technical Consultant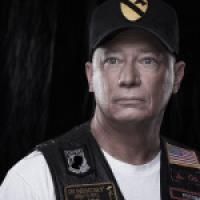 David Taylor
Chair, Archive
Austin has volunteered with the Chalk Festival since 2007, co-chaired the Going Vertical for 4 years, since 2011, and a major sponsor for 6 years, since 2009. He is the founder and owner of Clothesline, a creative and printing business in Sarasota. He sponsored the 2014 Student T-Shirt Contest and provided live screen printing of 12 student designs during the festival.
The "Go to person" for technical questions of art materials, color mixing and mediums. Lori is an authority on art materials and their use for over 40 years. Lori has been a street painter since 1994 and was the initial consultant and featured artist for the inaugural Sarasota "Avenida de Colores" Chalk Festival in 2007. She participated as an artist every year since. She has been a featured artist working on Kurt Wenner's 2012 "Circus Parade" group project as well as the world record projects--2014 Guinness World Record for the Extinct and Endangered Species as well as 2015 Eat Drink and Be Merry theme.
David has volunteered with the Chalk Festival since 2010. He was born in Ohio raised around the Cleveland area and went to schools in Brecksville Broadview Heights area. In 1969 he served with the military through 1970 and was in the invasion in Cambodia (Vietnam war). On his return home he moved to Sarasota in 1976 and began his life working with the postal service where he completed a tenure of 32 years. He joined the Sarasota Chalk Festival in 2011 and has been photographing and archiving the chalk festival ever since. Dave met and married his wife Linda, at the Chalk Festival. They reside in Bradenton. Dave has two step-children Laura and Jason and a daughter, Davina and four grandkids!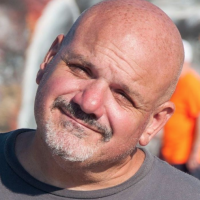 Donna Champion
Transportation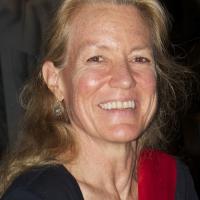 Sarah Codran
Captain, Sustenance
Harvey Davis
Captain, Sponsor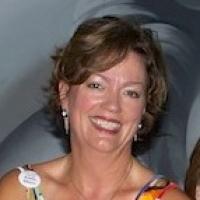 Kristin Ellison
Captain, Signage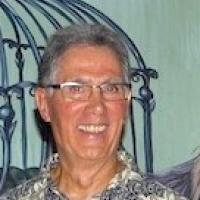 Ray Ellison
Captain, Signage
Carol Felton
Captain, Accountability Support
Pam Garlock
Captain, Merchandise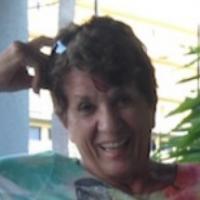 Linda Gesek
Storytelling/Docent
Hello everyone, My name is Linda Gesek and I am the Captain of the Storytellers/Docents for the 2016 Chalk Festival.  I spent 34 years in a high school setting as both teacher and department supervisor. My husband of 48 years and I have two grown sons and 5 grandchildren - up north.  I love to learn, to teach and to travel so the Chalk Festival addresses all of my passions!  The artists amaze me, their drawings are truly incredible and I am committed to telling their stories.  We truly can soar high and achieve great things - they are proof positive.  Enjoy this wonderful festival and all the good things that it brings to Venice!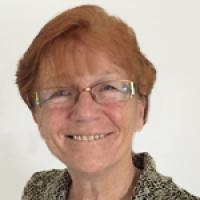 Christine Hanrahan
Captain, Social Media
Annette Heaney
Artist Lodging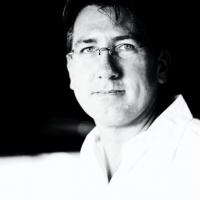 Jeff Jamison is passionate about Art and Wildlife.  Jeff worked in the film business as a member of the Motion Picture Editors Guild for 2 decades before relocating to Sarasota, FL in 2016.  Jeff's most exciting job before the movie business was working on Japanese fishing boats in the Bering Sea for the US Government protecting our natural resources.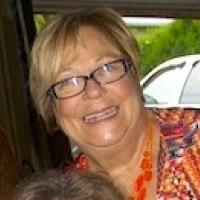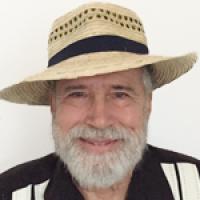 Manuel Lopez
Captain, Pavement Music Festival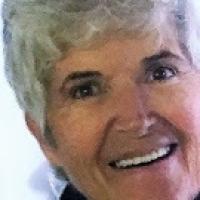 Fran Lowry
Captain of Volunteers
Fran Lowry came to Venice from Denver 9 years ago and never looked back.  She loved Denver for 43 years but Venice immediately felt so right for the future.  Fran works part-time as a Voice Specialist/Speech Pathologist for 7 Ear Nose & Throat doctors, providing voice therapy to teachers, preachers, singers, and actors, as well as everyday folks who have hoarseness and voice problems.  She also treats throat cancer patients, helping them learn to speak.  Interests include swimming, indoor plants growing outdoors, reading, and Scuba diving, as well as enjoying Venice, it's beaches, it's birds, it's fish, the Jetty, it's clouds, and the incredible sunsets. Denver friends who have visited Fran are now beginning to move down here!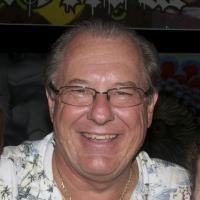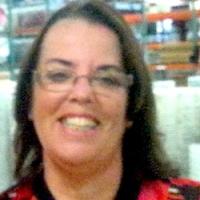 Suzanne Pardo
Captain, Opening & Closing Party
Kathleen Provost
Captain, Beverage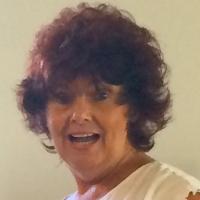 Sandra Sanchez
Family Fun Zone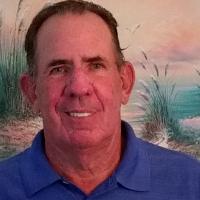 Greg Schwartz
Admission/Entrance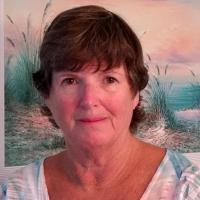 Sue Schwartz
Farmer's Market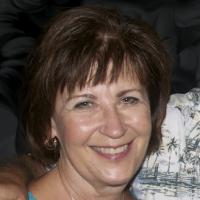 Dawn Smith
Captain, Survey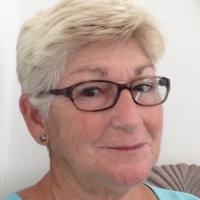 Sandra Vecchione
Captain, Beverage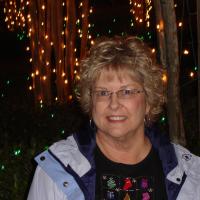 Pat Waguespack
Captain of Captains
I have lived in Englewood for almost 20 years, having also resided in New Orleans, LA and Denver, CO. I am originally from Louisville, KY and, yes, I have been to the Kentucky Derby a few times! I became involved with the Chalk Festival in 2014 as an Office Assistant and Runner, the first year it was located in Venice. In 2015 I took on the role of Co-Captain for the Volunteers as well as Airport Transportation Coordinator for the artists. This year I have taken on the role of Lead Captain, working with approximately 35 team Captains who each have responsibility for the volunteers on their team.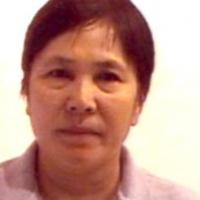 Ziao Ping Zhang
Captain, Chinese Artists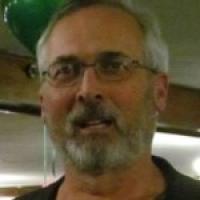 Doug Henry
Co-Captain, Accountability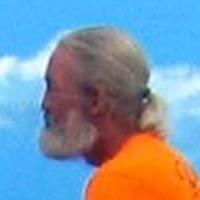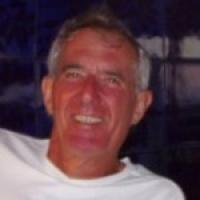 Ed Rudd
Chair, National and International Travel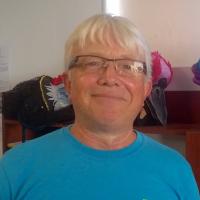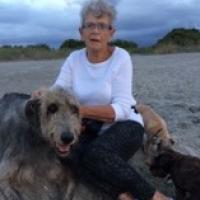 Joan Lucyk
Captain Artists Assistants/Runners
Russ is originally from Grand Rapids, MI, but Noblesville, IN has been his home for over 35 years.  He has two children and three grandchildren.
He started coming to the Venice area in 1993 to visit friends, and purchased a condo here in 2010.  Russ now spends 6 - 7 months in sunny Florida.
Russ started volunteering with the Chalk Festival in 2013 and really enjoys it.
My husband George, our two children and I moved to Wisconsin from Canada in the early 60's.   We have been very involved with many volunteer activities. Youth and adult groups from Little League, Red Cross, Symphony Orchestra and Fairs often received our support.  We moved to Maui in the 90's, but after a few years we wanted to be back close to our family.  Our grandson played on the USA Hockey team and I traveled to Europe to watch them bring back the gold. We are now in Venice with our three dogs enjoying the beaches and strolling downtown Venice. Kenna my Irish Wolfhound puts smiles on many faces.