Dates

Oct 28th - 31st

10am - 6pm
Location

Venice Airport

610 Airport Avenue East, Venice, Florida , 34285
The Chalk Festival is scheduled October 28 - 31, 2022
Join us for a spirited cultural art experience at the Venice Airport Fairgrounds, come in costume! Zombie field, Music, and interactive zones are only a part of the family fun activities to celebrate the 'Spirited' time of year! A must fall event!
You become an integral part of the creative process as the viewer laying witness to this special opportunity when artists take an idea and make it a reality, with oversized masterpieces in chalk and 3-D Illusions!
Join us as professional pavement artists from around the world create a "Museum in Motion" chalking oversized masterpieces using the pavement as their canvas. Large 3D Pavement Illusions make the pavement appear to rise above or dip below and onsite 3D Illusion Rooms immerse you into the painting.
Each day the Chalk Festival has an interactive zone for the 'Young and Young at Heart' for anyone to get creative with chalk. We provide colorful chalk, ground surfaces and chalk walls so everyone can create their own mini-masterpiece, or just scribbles to see how easy, or challenging it can be to create with chalk. You can chalk your name or whatever comes to mind.
Artists and craft vendors, food vendors, and beverages and spirits of all kinds are available so you can spend a few hours or all day getting lunch, shopping with vendors, having a drink and taking your time strolling the pavement art and interactive 3D illusions.
The Chalk festivities are four (4) days starting on Friday, October 28 - Monday, October 31, 2022 at the Venice Airport, 610 Airport Avenue East, Venice, FL 34285, (941) 488-8877.
For general festival FAQ's click here
Until we meet, spread peace, love and joy with all you do. If you would like to join us as a volunteer, artist, vendor, musician or sponsor, please visit the JOIN US pages and sign up today!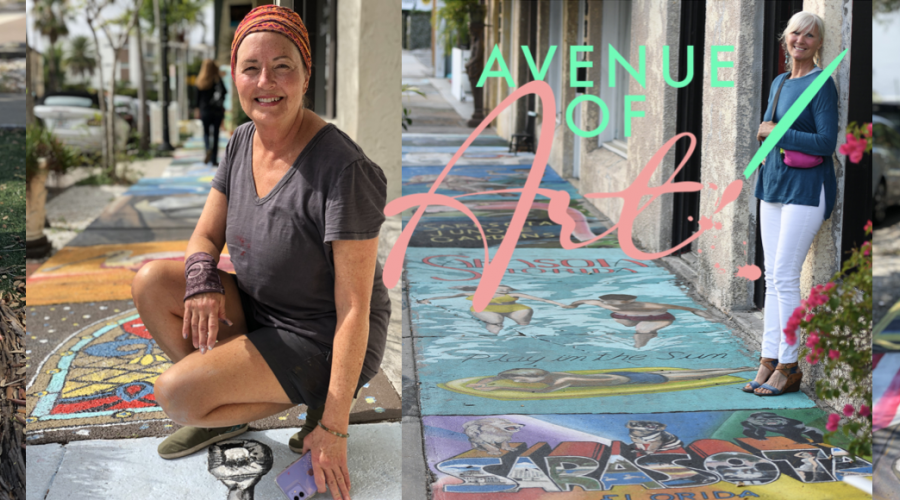 Apr 4th - Dec 31st
Avenue of Art
Exhibition and Walking Tour of 200 Hand-Painted Sidewalks
More Details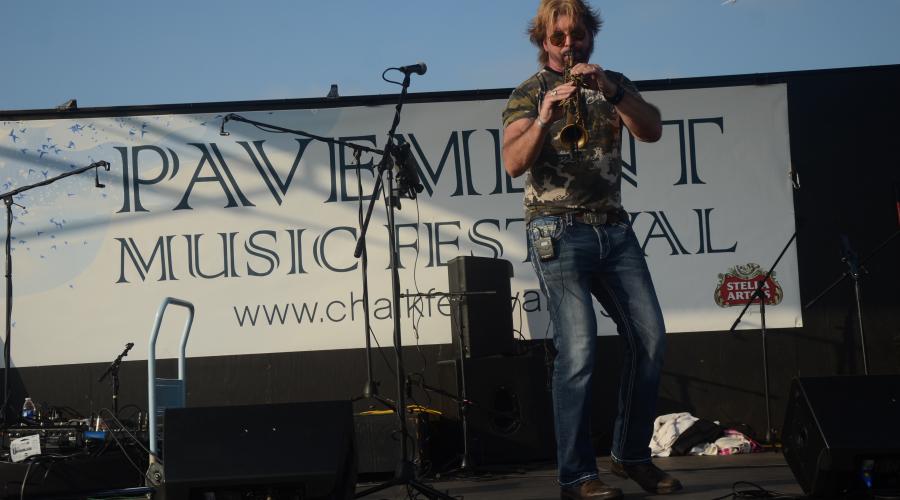 Oct 28th - Oct 31st
Pavement Music Festival 'Tequila, Music & Mums'
Regional get-up-and-dance-enjoyment for all!
More Details