Dates

Apr 1st - 4th

8am
Location

Venice Airport

610 Airport Avenue East, Venice, Florida , 34285
The Chalk Festival is rescheduled to April 1-4, 2022
A museum in motion as professional pavement artists from around the world use chalk as their medium and the pavement as their surface with a few pushing the boundaries, including walls and other materials.
Spectators - You are an integral part of the creative process as the viewer laying witness to artists creative process, turning the pavement into a museum in motion while creating oversized masterpieces in chalk!
Jump in - Become a part of the illusion by stepping onto the 3D paintings for photo opportunities and sharing memories!
Interactive - Each day the interactive zone for the 'Young and Young at Heart' is so you have the opportunity to be creative with chalk. We provide colorful chalk, ground surfaces and chalk walls so everyone can create their own mini-masterpiece, or just scribbles to see how easy, or challenging it can be to create with chalk. You can chalk your name or whatever comes to mind.
Live Music - Each day of the festival you can sit under the big tent and listen or dance to live music featuring a diverse selection of local and national musicians and bands. The line-up of live performances will be listed by September.
Vendors - Each day arts and craft vendors, food vendors, and beverages and spirits of all kinds are available so you can spend a few hours or all day getting lunch, listing to music, shopping with vendors, having a drink and taking your time strolling the artwork.
The Chalk festivities run four (4) days starting on Friday, April 1 - 4, 2022 at the Venice Airport, 610 Airport Avenue East, Venice, FL 34285, (941) 488-8877.
For general festival FAQ's click here
Until we meet, spread peace, love and joy with all you do. If you would like to join us as a volunteer, artist, vendor, musician or sponsor, please visit the JOIN US pages and sign up today!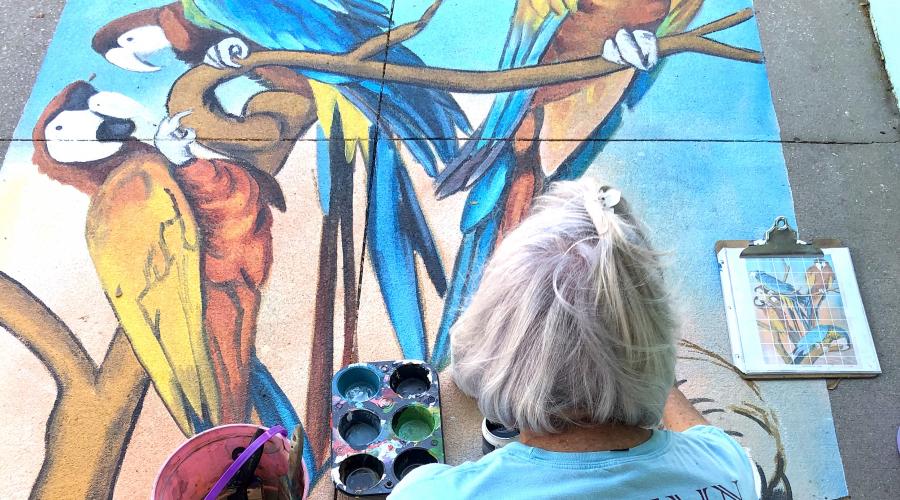 Jun 1st - Jan 1st
Avenue of Art - Celebrating Sarasota County Centennial
A Social Distancing Community Sidewalk Strolling Event
More Details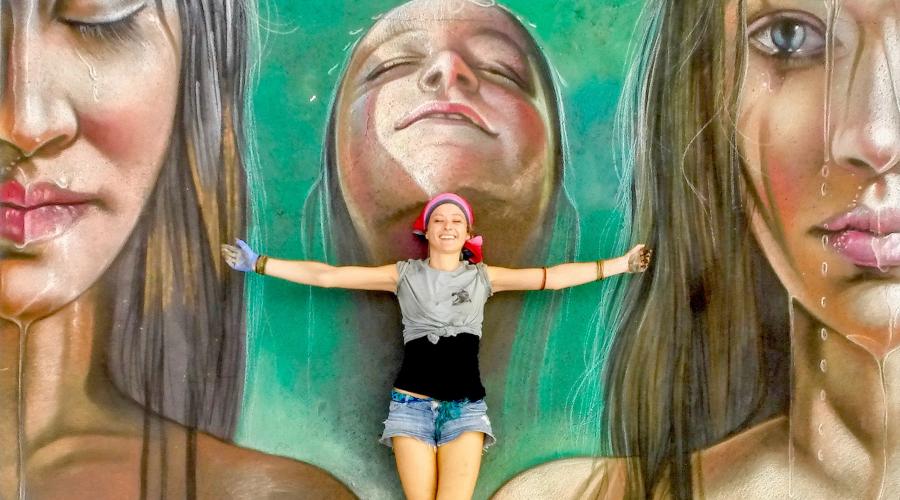 Apr 9th - Apr 10th
Sarasota Chalk Festival
Burns Square, Downtown Sarasota - Artists turning the pavement into a Museum in Motion!
More Details