Dates

Mar 6th - May 31st

11am - 8pm
Location

Ice House

1314 10th Street, Sarasota, Florida , 34236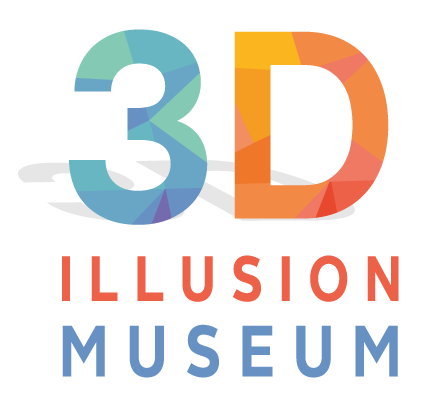 OPEN Thursday – Sunday 11 a.m. - 8 p.m.
CLICK HERE FOR TICKETS
Join us at our world-class 3D Illusion Museum where 'social distancing' is already built into its model.
Experience over 35 interactive illusions created in collaboration with world-renowned Chalk Festival artists. Each illusion is a hand-painted original works of art that you are encouraged to step onto and become a part of the illusion. Make sure you bring your camera and get ready to take mind-blowing photos of you petting a tiger, holding off an alligator, kissing a huge frog, chased by a T-Rex, or in a fish tank to name a few!
This experience is a fundraiser that our founder, Denise Kowal, dreamt up just several weeks ago. Organized by our Chalk Festival volunteers for the Avenida de Colores 501c3 cultural arts organization. It is sure to be the best fundraising event you have ever been to! The ticket is tax deductible and you get an experience unlike any other! Tickets are $25, student $15, children 12 and under $5.

We recommend you purchase tickets early to avoid disappointment, as this experience has a daily visitor cap to ensure maximum enjoyment for museum goers (and in light of the Coronavirus we strongly support social distancing. In fact, you don't even need to touch anything with your hands. Bring your family, friends, and loved ones and create memories that will last a lifetime. To get tickets, click HERE.

DETAILS: The 3D Illusion Museum is located at the Ice House, 1314 10th Street in downtown Sarasota, Florida USA. Open from March 6 - May 31, 2020 from 11 a.m. - 8 p.m. Thursday - Sunday each week OR by appointment Monday - Wednesday.
Stay tuned for featured weekly events and activities. We are available for private tours, parties and events. Contact us at participate@chalkfestival.org.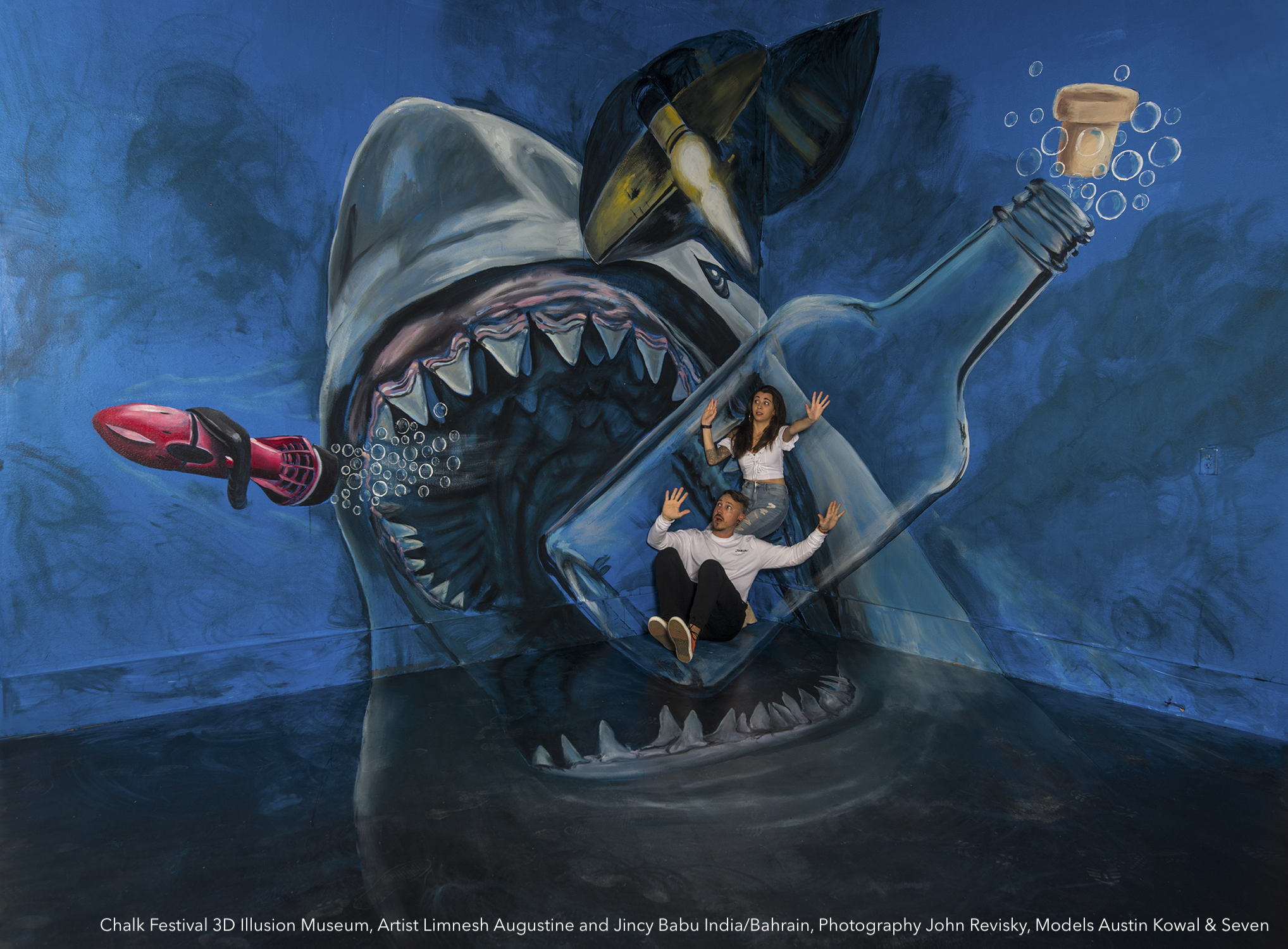 Amenities
Experiences are handicap accessible
Free parking and handicap parking
Wheelchair accessible bathrooms
Gift shop
Snacks and beverages
Stay tuned for Friday/Saturday evening wine tastings
PRIVATE Tours, parties, events available, contact participate@chalkfestival.org for available dates, times and pricing
Participating Artists
Gregor Wosik, Germany
Cuboliquido, Italy (delayed due to coronavirus in Italy)
Eduardo Relero, Argentina
Remko VanShaik, The Netherlands
Santiago Hernandez, Mexico
Carlos Hernandez, Mexico
Ruben Arriaga, Mexico
Sergio Nino, Columbia
Limnesh Augustine, India
Jincy Babu, India
Kanako Matsumoto, Japan
Lori Escalera, California
Truman Adams, Sarasota
Matt McAllister, Sarasota
Lester Mendoza, Palm Beach
Luther Rosebaro, Sarasota
Sharyn Chan, California
Kurt Wenner, Italy (delayed due to coronavirus in Italy)