Price

Donation

$10 Adult / $5 Student
Dates

Jan 1st - Dec 31st

12am
The Chalk Festival current 2023 project include:

1. Adding 100 paintings to the Avenue of Art. A curated sidewalks exhibition painted by professional artists, students and the community to create a walking tour of art.
2. Sarasota Chalk Art Contest and display of 3D Pavement Paintings from October 2022 event.
3. Organize Floralia Infiorata debut
4. Create a Chalk Festival legacy film and document its history 2007 - 2023 (finding video that others may have to contribute.)
5. Documenting and preservation of historical Chalk Festival memorabilia.
6. Fundraising for the preservation of Eduardo Kobra's mural downtown Sarasota that was painted on the Burns Court Villas wall in 2011.
7. Organize events and movies associated with the Chalk Festival and relevant to the community at Burns Court Cinema and Film Festivals.
8. Fundraising store located at Venice Mercado on Venice Island.
We are always in need of help should any of the projects interest you, please reach out to us!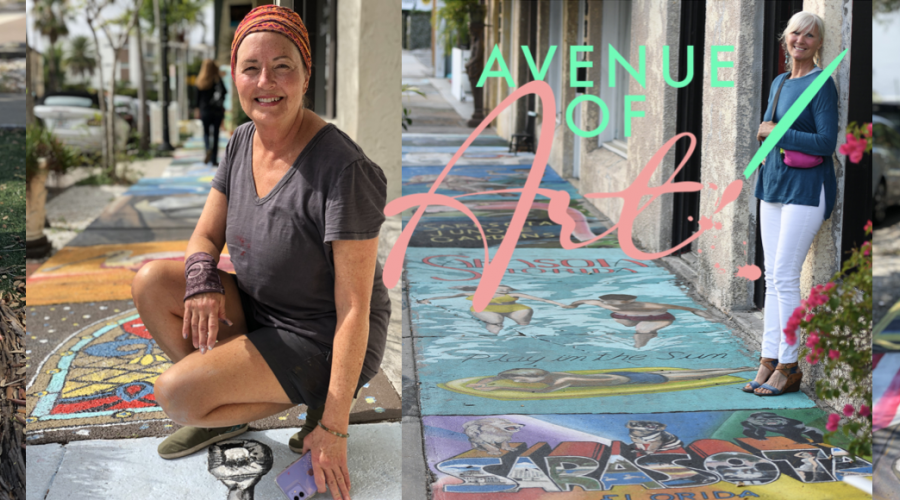 Jan 1st - Dec 31st
Avenue of Art Sidewalk Paintings
Self Guided walk tour of Hand-Painted Sidewalks in Burns Square
More Details